AX CENTRAL VACUUM CLEANERS
Over 20 years of experience in the domestic market systems, central vacuum cleaners BEAM Electrolux,  Vacu-Maid, AEG, AEROVAC, Husky, Duovac and others.
The recipients of our services are both individual customers which houses systems and then install central vacuum and companies.
We have qualified staff local heating, which provides professional assistance of consultants and the hotline:  801 011 888  comm. +48 501 010 888
Salon Central Vacuum cleaners nestled in Warsaw Al.Jerozolimskie 228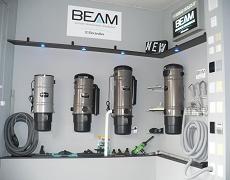 We invite you to familiarize yourself with our offer as well as for purchases in our online shop.